Charlie, an 11-year old, 17hh Irish Sports Horse, has very important parade duties which he simply couldn't do without Activgait easing the arthritis in his joints. Charlie is part of the Light Cavalry Honourable Artillery Company (HAC). HAC is an Army reserve unit based in the City of London and the Light Cavalry squadron, which was revived in 1981, is a ceremonial unit comprising of a Headquarters and two troops. The Light Cavalry parades in the Lord Mayor's Show every year as the guard of honour for the Lady Mayoress. It also provides mounted and dismounted guards for members of the Royal Family, the Lady Mayoress and Livery Companies of the City of London, as well as city institution equestrian events, balls, dinners and film premieres. The Light Cavalry, including Charlie, perform military equestrian skills similar to drills taught in the Victorian Cavalry. Charlie does military parades,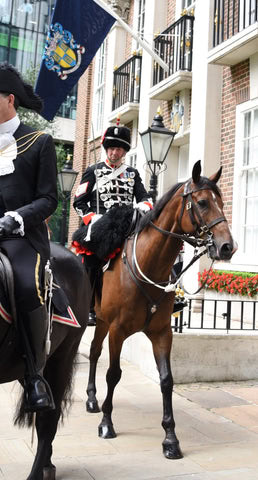 guards of honour and skills-at-arms events. When not on parade, Charlie does a bit of dressage and show jumping but prefers to spend his time hacking in Windsor Great Park.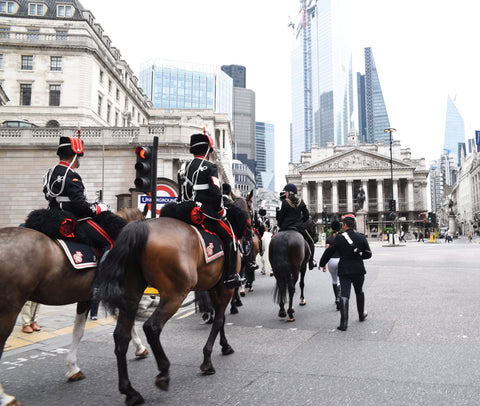 The photos show Charlie on parade this summer; two in London accompanying the two Sheriffs of the City of London who visited various Livery Companies to raise money for charity, and the third on solo guard duty at the opening of the Royal School's 175th anniversary fayre where he met the Duchess of York.